Practitioners often look to establish Management Service Organizations (MSOs) to help run the business end of a medical practice. Some of these services may include the following: handling payments for office space, providing equipment and supplies, or managing the practitioner's insurance payments. The MSO can be a partnership between a number of physicians or between a physician and a non-physician. It is important to remember that any medical practice, which provides the actual medical services, may only be owned by licensed practitioners in New York.
How does a Management Service Organization get paid?
The duties of the MSO are specifically outlined in the management services agreement, and the practice will pay a fee to the MSO based on the services being provided. Generally, this amount is a flat fee, paid monthly. However, the fee cannot be related to the revenue generated by the practice because this is considered fee splitting. The consequences for fee splitting can be severe, including loss of the practitioner's license to practice medicine.
To mitigate this issue, there needs to be specific language in the agreement that clearly states that payments are not related in any way to the revenue generated from patient care, or fees being billed for medical services. Moreover, the language must also clarify that the MSO has no supervisory responsibility or other type of authority over the treatment being rendered to the patients, whether by the physician or clinical staff. It also must state that the MSO does not structure the fees for any medical treatment in the practice.
To ensure that the language in your agreement ensures compliance, it is important to speak to an attorney familiar with this type of arrangement.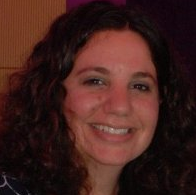 Stephanie J. Rodin, Esq.
Rodin Legal, P.C.
Email: info@rodinlegal.com
Tel: (917) 345-8972
Fax: (917) 591-4428