In any practice, there are a number of forms that must be signed by patients. These may include the following: HIPAA privacy forms, consent for treatment, general office policies and a health/dental history form. Invariably, there will also be a financial policy form that provides the patient notice of what payments they will be responsible for as it relates to the rendered medical/dental services. 
Out-Of-Network Coverage
Financial forms are especially important if the practitioner is out-of-network, meaning that they do not participate in any direct insurance plan. Many patients will have out-of-network coverage through their health insurance and the practice may assist in determining what the coverage is or the practice may indicate that it is the patient's responsibility to understand their out-of-network coverage.  Regardless of whether this is coverage, it is always the patient's responsibility to cover the full amount and the practice may request all payment from the patient at the time services are rendered.
It is also important to remember that the patient will still be responsible for any copays or deductibles, as it relates to their insurance coverage.
In-Network Coverage
If the situation is such that the provider is in the patient's network, the patient is only responsible for the copay or deductible, not the actual cost of the treatment. The practitioner will only receive payment directly from the insurance carrier for treatment rendered.
Medicare
Many practitioners choose to opt out of participating in Medicare. If a patient is on Medicare, it is their responsibility to learn if their practitioner accepts Medicare. If a physician has opted out, the patient cannot submit a claim to Medicare, and the patient will be held responsible for the cost of treatment; otherwise, the patient will need to find a practitioner who accepts Medicare.  
Making Improvements to Financial Forms
Practices must ensure their financial forms are easy to understand. A few things to consider when making improvements to such forms include: using bullets or lists, simple formatting, and ending with a review summary of the main points so that the patient is fully aware of potential financial implications of any treatment before it is rendered.
Ultimately, a patient needs to understand exactly what they are responsible for financially prior to receiving any treatment at the practice. 
In summary, the financial form(s) in any healthcare setting should clearly indicate what it means to be: 
Out-of-network 
In-network 
Medicare 
The best way to protect your practice is to consistently provide new patients with a financial form that educates while obtaining the necessary information from the patient. Should your practice change their financial policies, all patients will need to be updated accordingly.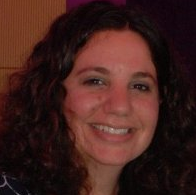 Stephanie J. Rodin, Esq.
Rodin Legal, P.C.
Email: info@rodinlegal.com
Tel: (917) 345-8972
Fax: (917) 591-4428