When a practice is undergoing changes, it is important for practitioners to work jointly with an attorney, financial advisor, and accountant to ensure the overall protection of their practice.
The lawyer concentrates on the legal compliance of the practice; the accountant ensures that monies are treated according to the tax laws; and the financial advisor/investment broker works to ensure that there is a return on investment. It's important that all professionals understand the concept of a healthcare practitioner's needs and goals.
For instance, if a practice is looking to sell and is set up as a PC, it is important to avoid being double taxed as a C-Corp if sold through the PC. There are accounting considerations that need to be examined so that the purchase price gets allocated for goodwill, restrictive covenants, and equipment/furniture. Ultimately, it is imperative to use the right numbers to shield the practitioner from a higher tax bracket. Similarly, working with the financial and insurance advisor or investment broker ensures that the practitioner has the money required in order to sell, expand, or take on a new partner.
Another example to consider is when a practitioner joins a practice as an employee. It is important for them to have their own disability insurance policy, which will be portable should they decide to leave that employment. When reviewing and negotiating these contracts, working with a financial advisor is helpful in ensuring that the practitioner understands all of their rights and the best way to protect themselves in the future.
Understanding all vital documents will determine whether the practice is appropriately protected, legally and financially.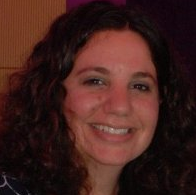 Stephanie J. Rodin, Esq.
Rodin Legal, P.C.
Email: info@rodinlegal.com
Tel: (917) 345-8972
Fax: (917) 591-4428