Many times when a practitioner purchases a practice, they are not just purchasing the goodwill and equipment — they may also be taking over the commercial lease. Staying in the same space is often advantageous because it makes it easier for patients to continue their treatment under the new management.
There are many issues that come into play with respect to commercial leases. Depending upon how much time is left over on the original lease from the seller, the new practice may just need a simple assignment. In an assignment, all of the stipulations contained within the original lease simply get transferred to the new tenant. In an assignment, there is generally no negotiating — although if there is only a small amount of time left on the original lease, sometimes it is in the best interests of the new owner to negotiate an entirely new lease. A lot of that will depend upon timing and the individual landlord.
Some other items to consider include the security deposit. How will that be paid to the Seller? Will it be part of the purchase price, thus increasing the amount for the Buyer? Or will the Buyer pay the landlord directly? In order to fully protect both the Seller and the Buyer, there are a number of documents that will be required for the assignment that the original tenant/Seller will need to sign and agree to as well. 
Commercial leases can be complicated. Any practitioner looking to purchase a practice should keep that in mind and ask for a copy of the current lease. It will also be a good time to ask whether negotiating a new lease with the landlord is more beneficial to the purchaser. The review and discussions with the landlord may influence the purchaser to either stay in the space after purchase or to buy the practice and move to a different location.
Please note that commercial leases are just one example of potential extra costs that may be involved in the purchase price of a practice. It is imperative that when considering the purchase of a practice, the Buyer understands all potential costs and issues prior to commencing the process.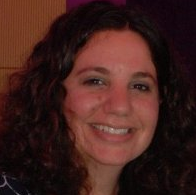 Stephanie J. Rodin, Esq.
Rodin Legal, P.C.
Email: info@rodinlegal.com
Tel: (917) 345-8972
Fax: (917) 591-4428