When dissolving your practice is time-sensitive, and you need to expediently move on, there are some important things to pay attention to in order to ensure it is done correctly.
First and foremost, you can never abandon your patients. There needs to be ample notice of at least 30 days and appropriate referrals for continuity of care.
Second, you will need to examine any contracts that you have in place with landlords, third parties, and employees, to ensure that you are not in breach of any of the terms and to give the appropriate notice of termination.
With a commercial lease, it is important to be familiar with:
the terms and repercussions if the lease is terminated;

whether there is a "good guy guarantee" or personal guarantee; and

if you need to give notice to vacate, and if so, how much time is required?
Practices may also have contracts with equipment companies or other third-parties — similarly you will need to know the specific terms in each of those contracts.  
Many practices employ both clinical and non-clinical staff, and the way their employment is handled in this scenario will also depend on their written contracts.
In New York, employees are at-will, which means that you can terminate them with or without cause.  However, if there is a written contract, there most likely is language that states particular notice is required prior to termination. This is generally 30, 60, or even 90 days notice. For non-clinical staff where no such agreement is in place, two weeks notice will usually suffice. It is imperative that before you plan on leaving your practice, that you understand what the time requirements are for each of your employees, to avoid any breach or issue.
Lastly, practitioners who are planning to dissolve their business entity may want to wait to do so until after the final tax year returns have been filed, just in case there are any unforeseen outstanding issues.
When dissolving your practice, preparing a timeline is critical. It is important to remember that you will always be held responsible for the treatment that you rendered to your patients.  However, to ensure that there is no delay or lapse in patient care once you have decided to leave your practice, it is necessary to provide the appropriate referrals and, in some cases, give your patients copies of their paperwork to allow for a smooth transition to a new practice before you officially close your doors.
To ensure that the language in your agreement ensures compliance, it is important to speak to an attorney familiar with this type of arrangement.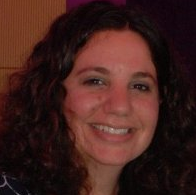 Stephanie J. Rodin, Esq.
Rodin Legal, P.C.
Email: info@rodinlegal.com
Tel: (917) 345-8972
Fax: (917) 591-4428