In most scenarios, doctor-patient privilege that is protected by HIPAA takes priority—similar to the way attorney-client privilege is treated. However, what was once a certainty is being challenged in the courts, primarily due to the increase of physicians who are employed by hospitals and the resulting overlap in treatment among professionals.
Hospitals have expanded the types of care that are available to patients, who often receive care from multiple physicians in one setting. A study from 2012-2015 documented a 50% increase in the amount of physicians who work in hospital settings.
The question that has emerged is whether the defending attorney who represents an employed hospital physician in a malpractice action can discuss, ex parte, the plaintiff's injuries with any non-party hospital physicians, who have also treated the plaintiff.
Does the doctor-patient privilege take priority? Does the corporate client attorney-client privilege take priority? Or is it really based upon the facts of the case to determine whether there is an actual necessity to speak to those non-party hospital physicians? The point of contention is whether a physician who is treating the patient for the same injuries should be allowed to converse with the defendant's attorney, without the plaintiff's attorney being present.
The courts are split on this issue.
Some courts believe that the corporate attorney-client privilege should take priority because the non-party physicians are employees of the client—the hospital. Other courts feel that the doctor-patient privilege takes priority no matter the circumstances.
It is increasingly unclear whether these non-party hospital physicians can speak to defense attorneys alone or will these discussions be considered breaching their doctor-patient confidentiality if they interact with counsel. Moreover, there is no conformity between states.
This argument will continue to be at the crux of malpractice cases. It will be interesting to see how the courts will decide. Our practice will follow to see how this issue unfolds in the courts.
Contact me today with questions or comments.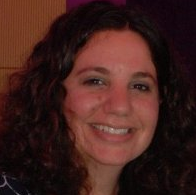 Stephanie J. Rodin, Esq.
Rodin Legal, P.C.
Email: info@rodinlegal.com
Tel: (917) 345-8972
Fax: (917) 591-4428