There are many reasons for dismissing a patient from your practice. This may involve a patient that has been with you for many years or not that long, but someone who you feel is disruptive; or there has been a breakdown in communication; or it is just not in the best interest of either party for them to remain in your practice.
Here are a few tips to consider prior to terminating the doctor-patient relationship:
You can never remove a patient due to race, nationality, religion, age, sex, or sexual orientation.

Pursuant to federal law, these classes are protected. If you want to remove a patient, it must be associated with the running of the practice and/or their behavior.
You cannot abandon a patient

. Abandoning a patient has been deemed and defined as when a practitioner does not give reasonable notice to the patient or abandons them when they are in a medical emergency or urgency. You cannot leave the patient in need of medical or dental attention.
You must provide the patient a written letter that gives them notice within a reasonable amount of time (i.e. 30 days) that they will no longer be associated with the practice.

This notice should also give them information about where they can find another practitioner to take over their care. You can recommend particular names or give them information about local and state societies, so that they can find someone themselves. You also have to inform the patient that they are allowed access to their medical records.
You should make sure you are in compliance with insurance or managed care contracts.

Sometimes those contracts are very specific about what the practitioner is obligated to do if they are releasing a patient from their practice. You want to be very careful about any requirements because, if not performed appropriately, you may lose these contracts, which can be detrimental to the future of your practice.           
You should update everyone in your office if you decide to terminate a patient.

This is

so there is no misunderstanding or confusion (i.e., the practice reaches out to the patient or tries to schedule an appointment after you have already terminated them).  This will allow the practice to focus on the needs of their current patients, without any disruptions.
As a practitioner, you need to be aware of the liability and repercussions if it is deemed that you have abandoned the patient. In essence, if a patient files a complaint against you claiming abandonment, you may be fined or your license to practice may be restricted or even lost.   
Despite any legitimate, reasonable motives for wanting to dismiss a patient from your practice, it is crucial to do so legally, ethically, and responsibly. I urge you to seek professional guidance from an attorney if you are planning to dismiss a patient.
Contact me today with questions or comments.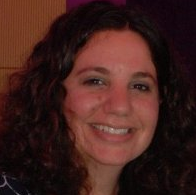 Stephanie J. Rodin, Esq.
Rodin Legal, P.C.
Email: info@rodinlegal.com
Tel: (917) 345-8972
Fax: (917) 591-4428