What is a healthcare management service organization? Also referred to as an MSO, this type of organization generally provides practice management and administrative support services to healthcare practices.  
There are two critical differences between a healthcare practice and an MSO:
(1) only licensed healthcare practitioners can own a healthcare practice, and
(2) the MSO does not provide healthcare services in any way; it has nothing to do with the practice of medicine or dentistry or any healthcare practice.
The MSO is strictly a company that will provide the backend management services of a practice. The MSO can be hired by a medical practice to perform tasks on their behalf, such as:
Billing;

Paying rent;

Ordering supplies;

Paying salaries; and

Paying for equipment.
The practice will enter into a written agreement with the MSO, which will lay out the services that the MSO provides and how they will be compensated. Generally, the practice will pay the MSO a flat fee for all of the services rendered. It is not based on patient volume, patient revenue, or anything related to the rendering of services to the patients by the practice.
Currently, there is an upswing in the use of MSO entities by practitioners. However, the most pressing issue when utilizing an MSO is keeping a clear distinction between providing management services versus providing healthcare services.
If an MSO is determining patient fees, the type of treatment that should be rendered to the patients, or controlling anything with respect to what the practitioner is able to provide to patients, the MSO is no longer providing just management services and it can be deemed as providing healthcare, which is not allowed. This will increase the liability of the MSO, that can include penalties and other consequences for the members.
To be a part of an MSO, an individual does not have to be a licensed practitioner, as is required to own a healthcare practice. Licensed and unlicensed persons can together be members of an MSO because it is not providing healthcare services.  
If you are a practitioner looking to enter into a contract with an MSO, make sure the contract clearly states what services will be rendered and exactly what the flat fee will be. Remember, the fee cannot be contingent upon the revenue generated by patient care or the patient volume, as this would be considered fee-splitting.
Contact me today with questions or comments.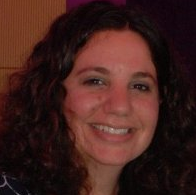 Stephanie J. Rodin, Esq.
Rodin Legal, P.C.
Email: info@rodinlegal.com
Tel: (917) 345-8972
Fax: (917) 591-4428