It is not uncommon for practitioners to change jobs and join a new practice during the course of their career. When first considering a change in employment, it is imperative to immediately review the current employment contract and examine the following clauses:
How much written notice is required? This information is critical during the negotiation process with a new employer and will dictate specifics about a future start date.
Is the malpractice policy a claims made policy or an occurrence policy? This answer will dictate whether or not the practitioner needs to obtain tail coverage as an out-of-pocket expense after leaving the current employment. If so, then this may be part of the benefit negotiation with the new employer. Tail coverage for claims made policies need to be purchased within 30 days of leaving a job, generally in full, and can cost tens of thousands of dollars.
Practitioners need to understand how much the previous employer owes in wages. Is payment done on a percentage basis or is it a base salary with incentives? Is there a bonus structure? It is critical to understand and determine what is owed once notice is provided.
In addition to examining the contract, practitioners should also be mindful of personal health insurance coverage. Is there a waiting period with the new employer? Is COBRA necessary in the interim? These are important considerations.
Lastly, practitioners need to be careful in regards to when they provide the proper notice to their current employer.  Timing is everything and it may be difficult to rescind a resignation notice, so it is important to not put the cart before the horse.
For more information and resources on employment, check out my other articles:
Contact me today with questions or comments.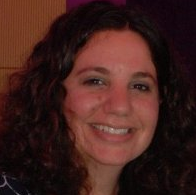 Stephanie J. Rodin, Esq.
Rodin Legal, P.C.
Email: info@rodinlegal.com
Tel: (917) 345-8972
Fax: (917) 591-4428