When a practitioner joins a new practice, the employer wants the employee to dedicate all of their professional time to the practice. They generally do not want practitioners to engage in outside activities — even though it is on their own time — such as teaching, consulting, expert witness review or providing medical services outside the scope of the practice.
Make Your Contract Employee-Friendly
Prior to signing a contact, the practitioner should discuss outside activities with the practice and consider the following questions:
Is approval (written or verbal) for outside activities required from the employer?

Will the activity require the use of the employee's license?

Will the activity be performed outside of official work hours?

Will the use of office materials and/or space be required?
If any of the above is answered in the affirmative, then the language in the contract will need to be reviewed to ensure that the employee will be able to perform the desired outside activity.
Approval from the Employer
Typically, employers want to make certain that their employees are not going to disrupt or disparage the reputation of the practice in the community. For example, an employee may be called as an expert witness on behalf of a plaintiff who has filed a malpractice action against another practitioner. However, it turns out that the practitioner is associated with the employer, unbeknownst to the employee. This can be detrimental to the employer and could create an uncomfortable working environment for the employee. To avoid a scenario like this, employers want to know about the activity and give their approval before their employees put their practice at any potential risk.
Keeping the Revenue
If a practitioner is engaging in an outside activity, there will likely be some monetary value for said activity to the employee.  The question will be whether the money belongs to the employer or to the employee and this will be determined by the language in the contract. For example, if the employee is providing medical services outside of their job responsibilities with employer approval and being covered under the malpractice policy associated with the employer, the employer may indeed indicate that any revenue received is the property of the practice. Employees will want to know what happens prior to commencing any outside activities.
Contract Language
If a practitioner would like to participate in an outside activity, then the practitioner needs to understand the language in their employment contract. The more the practitioner understands how the employer wants to handle outside activities, the better the practitioner will be in accepting outside activities during the course of their employment, without causing or creating any issues for them or their employer.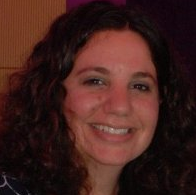 Stephanie J. Rodin, Esq.
Rodin Legal, P.C.
Email: info@rodinlegal.com
Tel: (917) 345-8972
Fax: (917) 591-4428