Practitioners who are ready for the next phase of their career — or eager to hit the ground running — may consider purchasing an existing practice. If you are weighing that option, here are some questions and negotiable points to consider:
Purchase Price

: The selling price is generally not a direct correlation to solely the gross revenue of the practice. The purchaser will need to obtain copies of tax returns and have them reviewed by an accountant to make sure the price is commensurate to the numbers. Things to consider are equipment depreciation, overhead expenses of the practice and any expenses of the Seller that is being deducted as business expenses.

Patient Demographic

: To understand the make-up of the practice, it is important to get some basic, overall information about the patients of the practice. This may include the following:

Existing Patients

: Average age; Average number of treatments per patient annually; Average fee for services; Types of treatments; etc.

The purchaser will want to ensure the maximum probability of retaining patients, understanding that there is no guarantee at the time of purchase.

Insurance Contracts:

Are the majority of patients in-network, out-of-network, or fee-for-service?

The purchaser will need to know how existing patients utilize insurance, if at all. If the potential practice accepts all major insurances, then the purchaser will want to make sure that they are credentialed, and ultimately contracted, with the insurance carriers in order to carry on the practice in a similar fashion as prior to the purchase.

Down Payment:

The purchaser needs to consider how to make the offer worthwhile to the seller. This requires discussions with financial institutions about whether or not you will be putting the full purchase price down at the time of closing or will you require a promissory note to the Seller for a portion of the price, which will include interest, over a period of time after the closing.
How Long Does it Take to Purchase a Practice?
You should plan for at least six months to gather the necessary information about which practice to buy and the parameters that surround that purchase. Researching the potential purchase is the most important first step. Some practitioners will go to the bank first so that they know what their price parameters are prior to reaching out to any Seller. Once an agreement between the parties is confirmed, contract negotiations may take a few months, depending on the extent of the purchase. It is important to give yourself ample time in order to make an informed decision on whether this purchase is in your best interest in moving your career forward.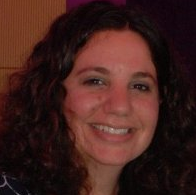 Stephanie J. Rodin, Esq.
Rodin Legal, P.C.
Email: info@rodinlegal.com
Tel: (917) 345-8972
Fax: (917) 591-4428