Technology is prominent in all aspects of our society—and this is true in the healthcare field as well. The majority of healthcare practices are already paperless, which includes not only medical charts but also digital x-rays and the mandated electronic prescribing.
Once staff becomes proficient with the new technology, the practice generally will run smoother and be more efficient. However, confusion can ensue when multiple types of software are used. Add in HIPAA compliance and the staff can have a difficult time adjusting to all of the changes.  
The older staff demographic may adapt more slowly to new technology—often resulting in early retirement. For those who attempt the transition, coursework and training is usually needed in order to keep ahead of the learning curve. The time and energy spent doing so can affect patient care, the structure and running of the office, and whether the practice is "attractive" to a potential buyer down the road.
Going Paperless, Now and Forever
Electronic Health Records have been available for a few years now, but there are still older practices that may not have switched over when required or may not have switched efficiently. Having an EHR system in place can potentially improve the quality of care and patient safety by enhancing quantity and quality of information available to the practitioners in order to enhance their decision making.
Problems may arise if healthcare professionals do not understand how to use the technology. For example, if the dental staff does not know how to take a proper digital x-ray or send digital x-rays for the patient's continued health, this can affect patient care, as perhaps the wrong tooth was x-rayed or the whole tooth was not properly x-rayed.  
Misusing technology or not understanding the proper use of the technology can cause potential harm to the patient and may be detrimental to their continued medical or dental health.
To fight against the technology takeover is a futile battle. This change is happening and will continue to advance. Practitioners who plan to grow their practice need to embrace this change and ensure that all staff members understand the functionality of the technology used in the office.
Contact me today with questions or comments.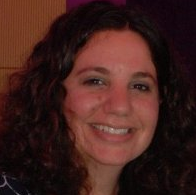 Stephanie J. Rodin, Esq.
Rodin Legal, P.C.
Email: info@rodinlegal.com
Tel: (917) 345-8972
Fax: (917) 591-4428