Tele-practice is becoming increasingly common. Consultations, as well as tele-health care, are provided via Skype, Zoom or other video-conferencing platforms that preclude the need for geographical proximity between doctor and patient.
For practitioners who choose to utilize this type of treatment, they should be aware of some important considerations:
HIPAA Risk

: The patient must understand that their communication and protected health information (PHI) could be compromised due to the use of this technology, at no fault of the practitioner. It is also important for the patient to recognize that communication may be cut off or unclear due to technology.

Third-Party Access

: A third party may be able to gain access, depending on the platform and its security measures. Informing patients prior to the risks is imperative.

Tele-health vs. Consulting

: Each state may have different regulations on the use of  tele-health. Certain states may require an in-person doctor/patient relationship prior to utilizing tele-health communications. By comparison, practitioners who utilize tele-consultation may provide educational information on a topic of their expertise, but not actually

treat

the patient. It is important to check with each state to be in compliance.

Understanding state law is especially critical with respect to remote prescriptions, especially if an individual is out-of-state.
Clearly, tele-health provides a convenience for patient and practitioner, and it is being used more and more regularly. Clarity and communication about risks and state rules will protect both the doctor and patient.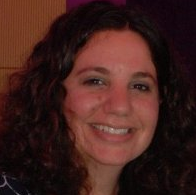 Stephanie J. Rodin, Esq.
Rodin Legal, P.C.
Email: info@rodinlegal.com
Tel: (917) 345-8972
Fax: (917) 591-4428