The recent case of Lohnas v. Luzi, 2018 N.Y. Slip Op 01114 (February 15, 2018) brings the implications of the continuous treatment doctrine to the forefront.
In this case, a physician performed shoulder surgery on a patient in 1998. The patient had follow-up treatments and then stopped for several months. After this brief hiatus, the patient then returned for follow-up appointments due to continued shoulder pain and ended up having a second surgery and subsequent follow-up treatments.
Then 30 months later, the patient returned to the same doctor with complaints of shoulder pain and she was referred to another physician who determined that a third surgery was necessary. As a result, the patient filed suit against the original doctor who performed the prior surgeries commencing in 1998.
In New York, medical, dental, and podiatry cases have a two and a half years (2.5) statute of limitation from the last day of treatment. Beyond that, a patient is unable to bring a claim of alleged malpractice.
However, the statute may be tolled until all treatment to a particular ailment has been concluded between the parties under the continuous treatment doctrine.
Due to the complexities of this matter, Lohnas was appealed to the New York Court of Appeals and in a 4-to-3 decision, the Court found in favor of the plaintiff, stating that there were material issues of fact of whether a continuous course of treatment was intended between the parties. Thus, the plaintiff could continue her case against the defendant for treatment stemming from 1998.  
The Dissent argued that this decision will make it challenging for any practitioner to determine when treatment truly does conclude with any patient, and that it should be based on actual treatment not on just a continuing relationship between the doctor and patient.  
It is important for practitioners to be aware of this case, as it could have a detrimental effect for the defense of future matters.
Contact me today with questions or comments.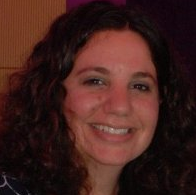 Stephanie J. Rodin, Esq.
Rodin Legal, P.C.
Email: info@rodinlegal.com
Tel: (917) 345-8972
Fax: (917) 591-4428