To patients, consent forms might be viewed as a simple and standard document. These are forms that patients are now accustomed to receiving prior to any treatment.
However, if you are a practitioner, it is critical for your consent forms to convey certain information clearly, accurately, and succinctly; otherwise, the forms may not have the intended meaning and/or the patient will not be properly put on notice of said information specific to the practice and the treatment.  
Simply put, a consent form is a written document that provides information to a patient about treatment and procedures to be received and all of the risks, alternatives, and options. It is also beneficial to include information regarding office policies, HIPAA regulations, liability concerns, any information that is the sole responsibility of the patient to update the practice with, and other concerns that may be considered important by the practitioner in order to provide the treatment or procedures.
Having the patient sign the consent form—with a witness signature—documents his or her understanding and grants consent to the practitioner or practice to provide said treatment. Keep in mind that having the patient initial or sign in multiple areas—particularly by important clauses—is also useful.
Basic Consent Form Requirements:  
HIPAA Policies

Office Policies, including cancelled appointment policy or responsibility of treatment payments

Liability Concerns

Confirmation that the patient has provided all necessary medical/dental information

The risks, benefits, and alternatives of any proposed treatment and procedures
It is important that each consent form is comprehensive and includes all potential outcomes; however, they may not prevent a potential malpractice suit against the practitioner. In the event a suit is filed, a signed, written consent form is certainly beneficial. Without this consent, it will be more challenging for any practitioner to prove that the patient's informed consent was provided prior to any treatment or procedure.
Lastly, it is crucial that the practitioner explain the content of each consent form with the patient. This will include not just going over the form, but allowing the patient to ask questions and providing the time to ensure their understanding of the form. Once completed, the record note should also reflect the occurrence of this conversation and agreement of the patient to move forward with treatment.
Without true understanding, consent cannot be properly given.
Contact me today with questions or comments.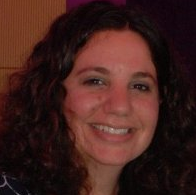 Stephanie J. Rodin, Esq.
Rodin Legal, P.C.
Email: info@rodinlegal.com
Tel: (917) 345-8972
Fax: (917) 591-4428