A recent U.S. Court of Appeals case—Carter v. Healthport Technologies, LLC—has established that healthcare practitioners and businesses need to be very careful on what they charge for providing copies of medical records to patients.
Whether they are copying the medical records directly for the patients, or they're sending them to patients' attorneys or other representatives, they should not charge more than 75 cents per page, pursuant to the New York Public Health law. If they do charge more than 75 cents, they may be sued for profiting from this activity.
As part of a litigation matter, plaintiffs often request their medical/dental records, especially if they are suing the practitioner or they are trying to get records from other healthcare practitioners to obtain evidence to prove their case. Generally at the start of litigation, an attorney, on behalf of the patient/plaintiff, will provide a duly signed HIPAA authorization to the healthcare providers, requesting a full and complete copy of the medical/dental records related to their client.
In the case of Carter v. Healthport Technologies, LLC, a group of patients joined together in a class action suit against Healthport Technologies, a third-party company that responds to these requests by copying and assembling the records on behalf of the healthcare practitioners and then sending the records directly to the patient or the patient's representative who has requested them. Healthport Technologies' practices included:
charging 75 cents per page for copies of the medical records;
charging an additional two dollars for the material to be delivered electronically (even when it may not have been delivered electronically); and
claiming on their website that they can make money for their clients, the healthcare practitioners.
The New York lower court dismissed the entire case stating that the patients did not have standing and had not been injured by these practices because their attorneys were the ones who actually requested and paid for the records, not the patients directly.
However, on appeal, that decision was overturned, and the higher court found that the patients did have standing because of the following:
The case was about the patients' medical conditions and thus, their medical records;
Their attorneys had requested the records on their behalf;
Even though the attorneys paid Healthport for the copies, the patients would have to pay the attorneys for this service pursuant to their contingency agreement;
Healthport was profiting off the extra charge for these medical records; and
Healthport was passing on the profit from the extra charge to the healthcare practitioners.
The court found that this two-dollar electronic delivery fee was excessive. Although the damages have not yet been determined for this matter, this decision by the Court of Appeals makes it clear that profiting off patients' records in this way is improper.
If you have any questions about your policy for copying medical/dental records, please feel free to contact me today.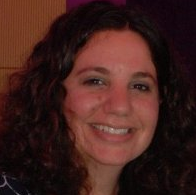 Stephanie J. Rodin, Esq.
Rodin Legal, P.C.
Email: info@rodinlegal.com
Tel: (917) 345-8972
Fax: (917) 591-4428