In most instances, when a physician is hired at a practice, he or she must agree to a non-compete clause. By agreeing to this clause, the physician will be restricted on where they can continue to practice and render services within a particular geographical zone for a specified period of time after their employment ends.
In the case of Cindy Hoffman, D.O., P.C. v Raftopol, 2018 NY Slip Op 50020, Dr. Hoffman, a dermatologist, brought suit against her former physician's assistant, Raftopol, for resigning and accepting a job within 15 miles of two of her offices — a violation of the non-compete agreement between the parties.
The Court found in favor of Raftopol and did not enforce the non-compete because the agreement was considered unreasonable given Raftapol's job function(s); as a physician's assistant, she would not take patients with her and was therefore not a direct threat to business.
The ruling stated that "The modern, prevailing common-law standard of reasonableness for employee agreements not to compete applies a three-pronged test. A restraint is reasonable only if it: (1) is no greater than is required for the protection of the legitimate interest of the employer, (2) does not impose undue hardship on the employee, and (3) is not injurious to the public."
From this ruling, it is important for physicians to fully understand the three prongs and how this ruling may impact the enforcement of a non-compete agreement:
Legitimate

: The purpose of the non-compete is to protect the loss of business, mainly patients who would leave the practice and go to another.

Reasonable

: Employees must be able to find a job, even with imposed restrictions. They must be able to earn a living.

Non-injurious

: Practitioners who provide a medical service to the public must not injure them as a result of the restriction. For example, a specialist who leaves a practice will be less restricted if there is no other physician in that practice who can provide those medical services to the existing patients. The best interests of the patient should always be considered.
In the case of Hoffman v Raftopol, the physician's assistant won because she was not a dermatologist, and thus not viewed as a legitimate threat to the existing practice.
Non-compete agreements do come up in the medical field and should not be ignored. It is important for physicians to understand and review them because they can be enforceable.
Contact me today with questions or comments.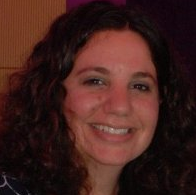 Stephanie J. Rodin, Esq.
Rodin Legal, P.C.
Email: info@rodinlegal.com
Tel: (917) 345-8972
Fax: (917) 591-4428