Practitioners who voluntarily or involuntarily leave a practice should immediately revisit their original contract. It is very important that they understand how the contract and its clauses—specifically the restrictive covenants—affect their future employment.
The following exemplifies a situation that a practitioner may unfortunately experience:
You are employed and have a two-year contract that has an automatic renewal for one year thereafter. However, the employer decides not to renew the contract after the second year. What should you do prior to leaving the employment?
This turn of events should prompt the practitioner to ask the following critical questions:
What do I need to think about?
What do I need to do to move forward?
How can I continue to work and earn a living?
First and foremost, it is imperative that practitioners understand, and do not breach, any of the clauses of their executed contract. The non-compete and non-solicitation clauses have the most detrimental impact on the practitioner after they leave any employment.
Non-Compete Clause
To determine the geographical restrictions and time frame of the non-compete clause, the practitioner should revisit the contract.
For example, a contract may prohibit you from providing any medical/dental services within a mile radius for one year after termination/expiration of their employment. By reviewing the contract, you can make directed and safe future employment decisions for your career and know where you can and cannot practice within that one year time period.
Non-Solicitation
Generally speaking, patients see a practitioner within the context of a larger practice—as a result, when a practitioner leaves the practice, it is not considered an abandonment of the patient. However, what if the patient learns that you are leaving and approaches you about your future plans. What do you do?
When you leave a practice, you must not breach the non-solicitation clause in the agreement. It is wise for a practitioner to check with the employer to determine how the employer wants patient questions handled as evidenced in the following example:
A patient learns that you are leaving the practice and says, "Oh, I really want to continue my treatment with you! Where are you going?" The employer informed you that they do not want you to disclose the location of your new position, so you may respond with, "Somebody here will continue your treatment with you. It has been a pleasure working with you."
In order to avoid potential legal issues and/or lawsuits from the former employer, practitioners must accurately understand all aspects and implications of their contract.
When employment with a practice has ended, it is advisable for the practitioner to consult with an attorney to fully understand the terms of the contract to ensure none of these terms are breached after leaving the practice.                                          
Contact me today with questions or comments.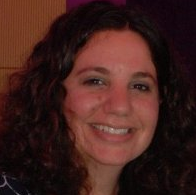 Stephanie J. Rodin, Esq.
Rodin Legal, P.C.
Email: info@rodinlegal.com
Tel: (917) 345-8972
Fax: (917) 591-4428