So, you have purchased a practice, and you are maintaining the patients that you have inherited. When you purchased the practice, you most likely were not involved in how the prior owner ran it. Now you want to make it your practice.  
Laws & Regulations
To ensure the business continues to run smoothly, make sure it is compliant with all of the applicable laws and regulations. Your consent forms should be reviewed and updated accordingly; they should contain everything you need to protect yourself. It is at this juncture when you can implement new procedures that the prior owner may not have had in place.
Technology
If you bought the practice from an older practitioner who may not have been computerized, any new software that you purchase is required to be HIPAA compliant. Business Associate Agreements need to be intact, and patient health information (PHI) needs to be protected.
Marketing
Marketing and advertising efforts should also be updated, whether it is building a website, using LinkedIn or Facebook, or collecting and publicizing patient testimonials. Go through the original practice's social media, if such accounts existed, and update everything to ensure the practice is not only HIPAA compliant, but updated with the correct contact information. If the information is not properly changed, you could lose out on the obtaining new potential patients.  
Office Staff
When you purchased the practice, you may have decided to keep some or even all of the employees from the seller. Retaining these staff members will help with the transition and keeping the existing patients in the practice. But what happens when you change the office policies of the practice? All employees—whether newly hired or from the previous owner—will be required to follow the new protocols, which may include learning new software or systems, or perhaps start utilizing new consent forms. The quicker they learn and adapt to the changes, the more they will understand about the new direction and leadership. This will enable the practice to move forward in a smooth and seamless way.  
You have invested in your career and bought a practice. It is okay to make it your own and give it that identifier that completely belongs to you while still maintaining the integrity of the original setup, so you do not lose any patients. It is a balancing act, but using new and innovative ideas will make the practice yours. The original patients will see that you are trying to improve, while new patients will be enticed to join the practice.
Contact me today with questions or comments.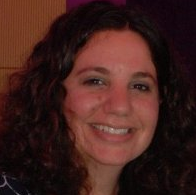 Stephanie J. Rodin, Esq.
Rodin Legal, P.C.
Email: info@rodinlegal.com
Tel: (917) 345-8972
Fax: (917) 591-4428