At the time of this writing, New York has declared a state of emergency in response to the Covid-19 outbreak. There are some questions regarding what steps medical and dental practices can make moving forward during this period of unknown. Although New York has not implemented any new rules or laws regarding the virus, as of yet, there are certain best practices that offices should be aware of to proactively combat what we are currently facing as a nation.
In order to put patients at ease and to let them know that their health is first and foremost, practices may want to: 
Require any employee having cold- or flu-like symptoms to stay home

Display signs from OSHA and the Department of Labor about hand sanitizing and washing; not touching your face; etc.

Disinfect all doorknobs and countertops every hour to keep the office clean

Require employees to use hand sanitizer (or wash their hands) after each patient to ensure that they are not passing on anything to the next patient
With respect to the patients, if the office calls to confirm appointments, staff  may want to inquire the following of each patient:
If they have been experiencing any type of flu-like symptoms

If they have recently visited certain countries, such as China, Italy, or Iran

If they have been in contact with anyone who has been in those countries 

If they have been on a cruise ship in the past 14 days
If a patient is experiencing any symptoms, or if they have been in contact with someone who has — and it is not an urgent appointment — rescheduling the appointment for at least 14 days may be an option. This will assist in keeping both the patients and your office safe from any risk of exposure. 
Employees may be concerned about experiencing /symptoms and/or becoming sick themselves, which may result in missing work for a longer time period than the allotted paid sick time. Practitioners may want to hold an employee meeting to discuss what employees should expect, while also addressing what the new protocol is in order to keep the practice clean and sanitized. 
As it is unclear what will happen in the near future, informing staff and patients now about proactive measures sends a crystal clear message: everyone's health and safety comes first.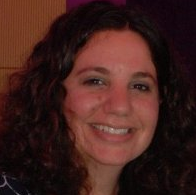 Stephanie J. Rodin, Esq.
Rodin Legal, P.C.
Email: info@rodinlegal.com
Tel: (917) 345-8972
Fax: (917) 591-4428